Prescriptions. Products. Well-being.
Welcome to

Vesper Speciality Pharmacy
A full Service retail pharmacy where we offer competitive prices and unbeatable patient care!
Prescriptions. Products. Well-being.
We now offer

immunizations
Ask the Pharmacy staff for details.
We do leins with no
out of pocket cost to you
We are a proud partner
of LeinRx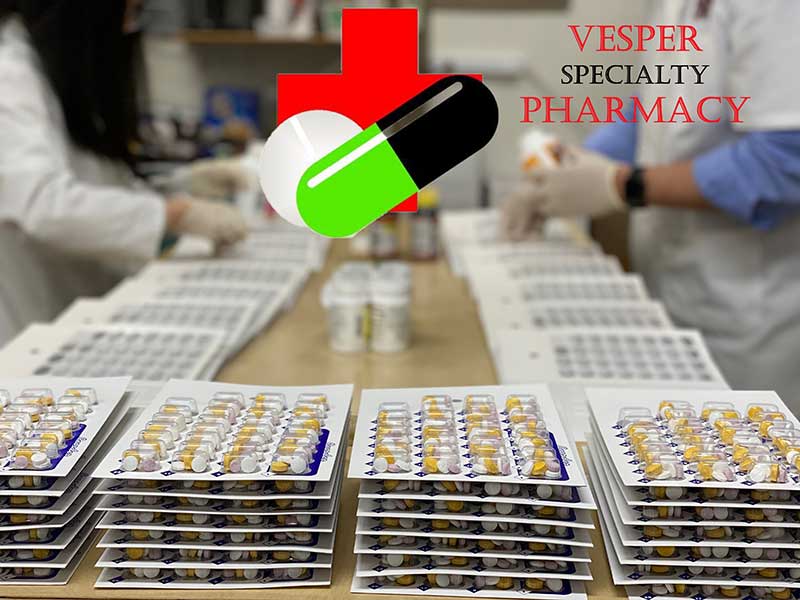 Here at Vesper Specialty Pharmacy we believe in always putting our patients at the front. We strive to make your experience here unique each visit with our fast and friendly service. Our goal is to establish and maintain a patient-centered pharmacy care model, where the patient, physician and pharmacist relationships are critically important.
Not only do we accept most Insurance plans we also offer great deals, often beating the corporate chains. We also are a Full Retail Pharmacy and carry most all medications. combined with our OTC department, there's no reason to make multiple trips, we have you covered. We also offer free delivery on most medications to your home or office.
Our Staff has combined years of experience and backgrounds in Retail Pharmacy, Compounding, In-Patient, Facility, Memory Care, Specialty, OBGYN, Psychology, Medication Therapy Management & More. We are ready to take care of your Cough or Cold all the way to complex cases.
Service that takes good care of you.
Here at Vesper using our advanced software, we can coordinate with your insurance plan and physicians to get all of your medications on the same day, every month. No need to call in your refills to us or your doctor, we do it automatically for you every month.
Prior Authorizations/Refill Request
No longer will you have to worry about Prior Authorizations taking 2 weeks at a normal pharmacy, we will coordinate with your physician and handle them directly for you, helping you get your medications quicker.
Medication Consultation/Management
Have questions about your medications or your regimen? Feeling side-effects? We can review, answer questions and work with your physician to recommend appropriate changes to medication/regimen to benefit your health and your quality of life.
Why you should choose us.
At Vesper, you are family.
Mom and Pop Service at its finest!
At Vesper Specialty Pharmacy, we pride ourselves on providing the best service for our customers. That is a cornerstone of our business model. Our commitment to excellence means that we go above and beyond to ensure that our customers receive the highest level of care and attention when the need it the most.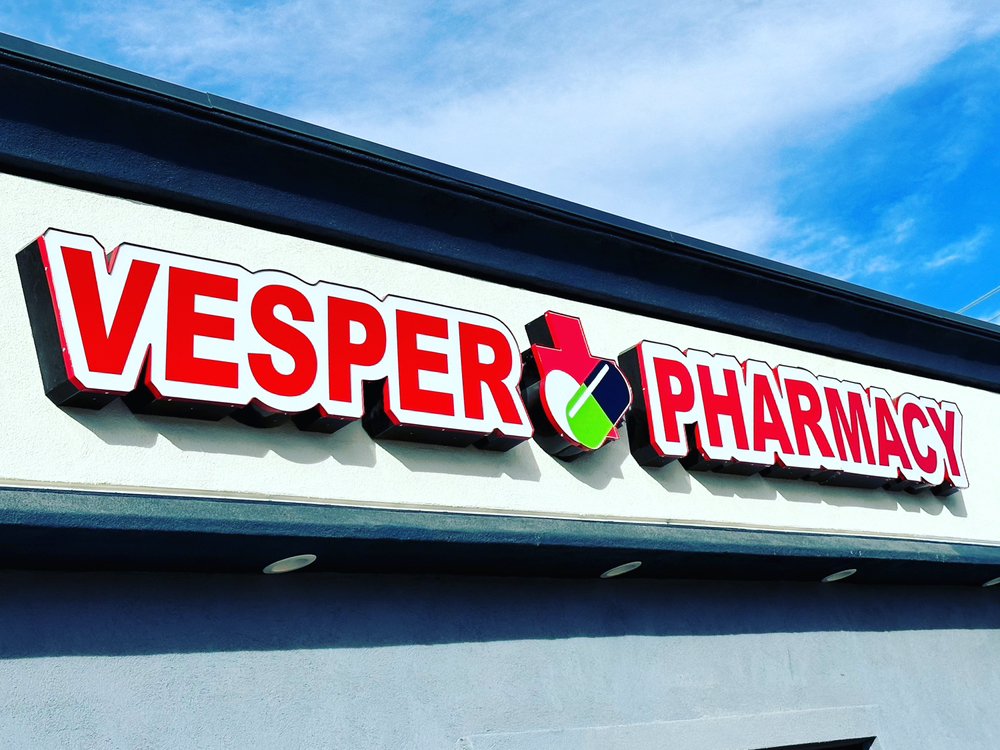 Fill out the form below
Please Note:
 For refills please contact the pharmacy directly at 
702-333-4377
.
Ready to feel the Vesper difference?
We accept most major insurance plans, and have amazing cash prices!
Frequently Ask Questions.
Quick answers to questions you may have.
These FAQs and answers provide a general overview, but for more specific or detailed information, I recommend reaching out to Vesper Specialty Pharmacy directly through their contact information provided on their website or by calling
702-333-4377
.